>
>
New True Handleless Kitchen Range: Linje
Kitchen Ranges
New True Handleless Kitchen Range: Linje
By Hanna Stensland-Bugge
4 minute read
Create a Nordic ambience with our latest Scandi kitchen, Linje. Linje boasts a handleless finish that creates a sleek, seamless design for a fresh, organised space. Discover how Linje transforms your kitchen and how it can help create a clean and sleek atmosphere in your home.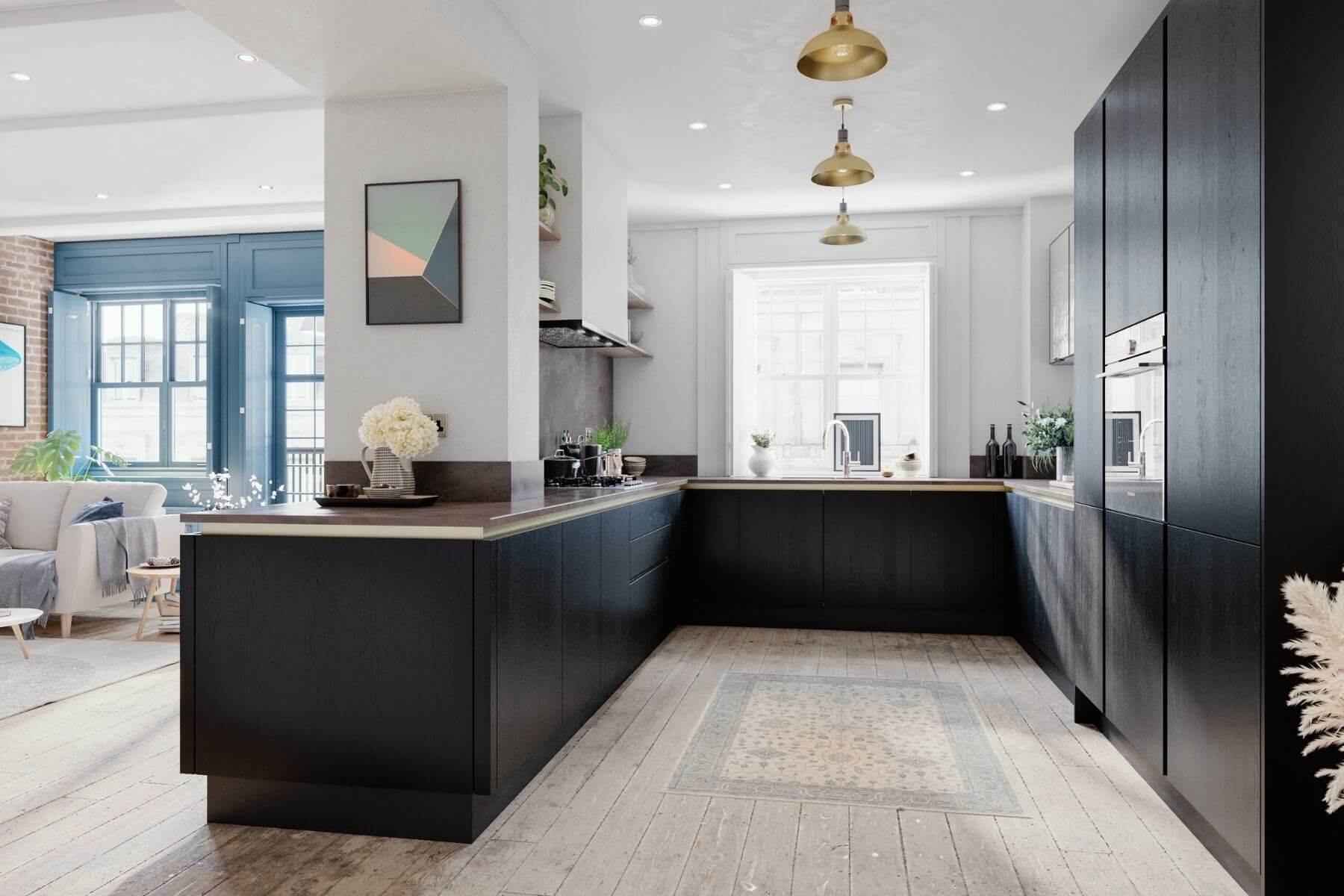 Linje is inspired by the contemporary, slick, and minimalist kitchens that have become synonymous with Scandi kitchen design. Available in 20 stunning shades and finishes, this new kitchen range is versatile and sleek, empowering you to tailor your kitchen design to your own style whilst retaining the streamlined elegance of a handleless design.
Defining Linje
Pronounced Lin-eya, Linje translates literally to 'line', emulating its linear, uninterrupted aesthetic. This new range is designed with an uncluttered openness that lends itself well to open-plan kitchen spaces. Continuous runs of cabinetry allow for a smooth transition between spaces, creating a lighter and more spacious feeling, ideal for entertaining.
What is a True Handleless kitchen?
True Handleless kitchens are a hyper-modern style that incorporates a rail along the top of the units on top of which the worktop sits. This space works as a handle meaning the doors can be simple, sleek, and uninterrupted. Perfect for the modern, Scandi style kitchen space.
Advantages of a True Handleless Kitchen:
If you're looking for a kitchen design that's both functional and family-friendly, consider going handleless. These kitchens are easier to navigate, especially in smaller spaces, and they also eliminate the frustration of clothes getting caught on handles or hips bumping against them. With no handles to bump into, handleless kitchens are an excellent choice for families with young children.
Easier to clean and more hygienic as there are fewer places for food, dust, and other dirt to gather.
True handleless kitchens have a smooth finish that is synonymous with Scandinavian design aesthetics and has a clean, ultra-contemporary look.
A timeless choice. With no handles to complement or contrast with your other decor, a handleless kitchen makes for easy decor updates and changes.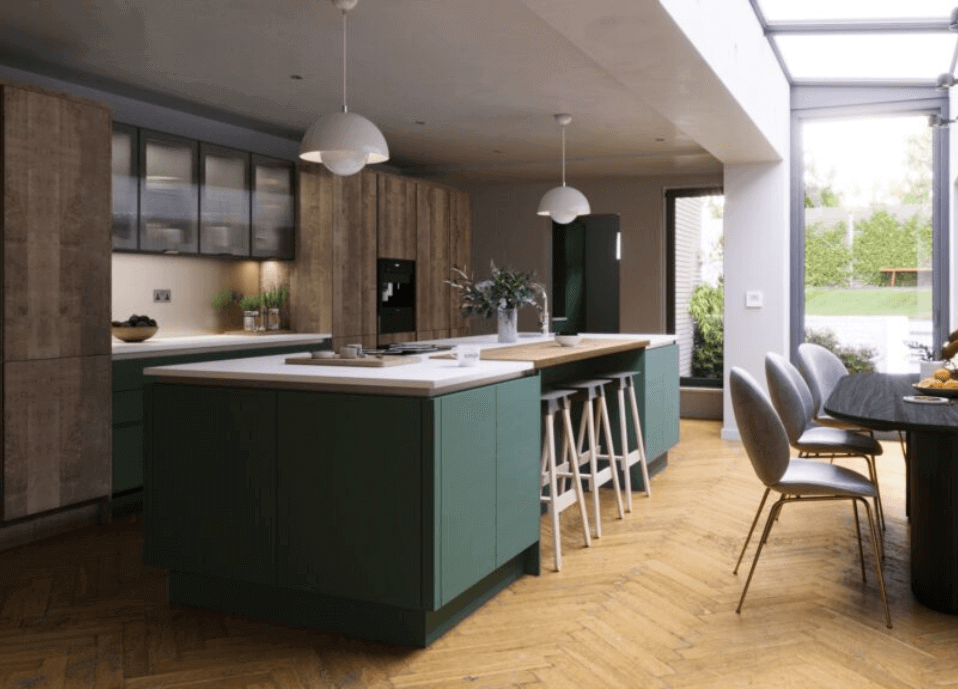 Combining finishes
From natural grains to smooth painted finishes, industrial or domestic styling, whatever your taste, there's a finish or combination for you. Whether you want to add depth to a small space, highlight one area in a large kitchen or seamlessly flow between living and dining areas, Linje is made with true versatility in mind. Taking inspiration from the raw, urban look of industrialism, these options include the ever-popular Iron, Rust, Charcoal, and Bark finishes, or opt for the stunning Marble, which can be booked match for an even more seamless look.
For a sleek and elegant design, choose from the softer finishes of Moon, Ash, Silk, or Tusk. More than ever, customers are also looking to add a splash of colour and be bold with their kitchen design choices, where Smile's Doll, Duke, and Grove colours shine.
New range, same great quality
Every Smile Kitchen comes with quality as standard. We live by the principle that the quality of materials should be an essential, not an optional, upgrade. With soft closing cabinetry as standard, customers can enjoy peace and quiet in their kitchen without the interruption of bangs, slams, and clatters. In addition, this ensures lasting quality, protecting from damage and misalignment – an essential in a kitchen that is all about clean lines.
Modern design in the virtual world
The best part about Linje is that you can see it in your own (virtual) home before taking the plunge – and even better, it is installed before payment is even taken, giving customers the confidence that Smile Kitchens is here to support them from start to finish.
Each Smile customer receives a 3D video walkthrough of their kitchen design, also viewable through VR headsets. We discover needs on a personal level, meaning customers receive tailored designs that are not only beautiful but that feel like their kitchen. As an exclusively virtual company, you can experience it all from the comfort of your own home.
Discover the range HERE.
Featured in